Preparation EPLUN. Menu:

Don`t be surprised, seeing a cosmetic product on pages of the website of non-lethal weapons producer!

Eplun isn`t just usual cosmetics. And it suits a slogan, hidden behind a curling smoke on the top of our site, quite well: «We are trusted in emergency situations». If you have time to read about Eplun – believe, it won`t be in vain.

In the end of seventies in the USSR the decision to create a special product for preventing skin damage, caused by military highly toxic poison gases, was made. One of requirements to a product was: it shouldn't have irritating effect and shouldn`t interfere with barrier functions of a skin.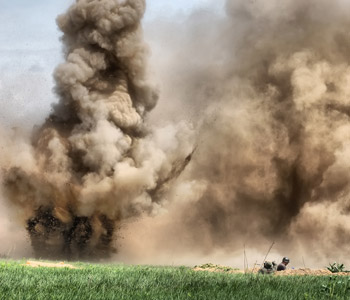 For the note:
Military poison gases are chemical compounds, basis of the chemical weapon. They have the certain toxic, physical and chemical properties, defeat the opponent, infect the air.

Military poison gases are a part of the chemical weapon: mines, rockets, aviation bombs, grenades.

Military poison gases get into a human body through skin, wounds from splinters of the chemical weapon, respiratory organs and as a result cause defeat.

Toxicity of fighting poison gases - ability to make a striking effect on an organism. Toxicity (local or the general) appears during the contact of the poison gas with an organism, causing defeat:
1. Local defeat is shown in a place of contact to organism fabrics (defeat of integuments, irritation of respiratory organs, sight frustration).
2. The general defeat happens as the result of absorption of poison through skin(skin-resorbtive toxicity) or through respiratory organs (inhalation toxicity).


So, the medication has been created on the basis of salts of rare earth elements and polyoxicompounds. In the process of army tests positive influence of the medication on a development of various diseases of a skin has been revealed. It was the beginning of scale researches of medication compounding possibilities for civil application. The trading name «EPLUN » has been given to the medication.



EPLUN

– the Effective Medication of the LANTHANUM
.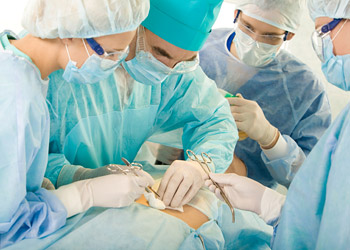 There are two interesting enough facts from the history of Eplun:

1. During surgical operations in field conditions, in the absence of water and means for sterilization of the surgical tool, processing of surgeon`s hands and the tools was allowed with medication EPLUN not to bring in an operated wound an infection.

2. The small child, playing in the kitchen near an electric cooker, has put a palm on the heated ring. What was as a result with a hand – a burn on all area of a palm. After processing of a burn with Eplun, the pain was gone and a hand didn`t hurt. Treatment of a burn with Eplun continued during several days, without causing any inconveniences to the child: for the second day burn blisters were gone, and in a week the palm was completely healthy.






LANTHANUM. INFLUENCE OF LANTHANOIDS ON BIOLOGICAL PROCESSES.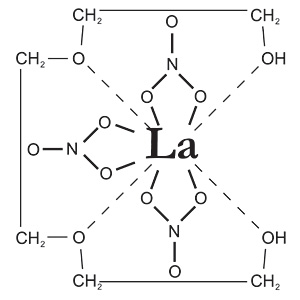 Medical effect of medication EPLUN, no doubts, is connected with lanthanum presence in a compounding. The lanthanum is one of representatives of rare earth metals (lanthanoids). Some lanthanoids, including lanthanum, are found out in a human body. Small amount is found in a spleen, very small quantities (0,1 mg/kg) – in a dentine and enamel of teeth. From not numerous information doesn't follow that lanthanoids are necessary for normal functioning of an organism, but their ability to influence biological processes doesn't raise the doubts. Being good coordination complex, they are capable to form complexes with many organic ligands (carbohydrates, amino acids, oxyacids, nucleotides, phosholipids, vitamins). Lanthanoids` effect on biochemical functions is connected with their ability to replace Ca2+ in biological systems. Certain influence on biological properties of lanthanoids renders presence in electronic covers of their atoms f-electrons because of effect of the magnetic microfields caused by them. Ability of lanthanoids to raise phagocytosyc activity of blood leukocytes.

Lanthanoids application in medicine first of all is connected with their anticoagulantic properties. They influence various stages of fibrillation process: catalyse prothrombin synthesis, possess antagonistic properties in the relation of thrombin, operate as antimetabolites of Ca2+, forcing it out from systems with one or more albuminous factors of coagulation; through corpulent cellsthe level of free heparin is raised in blood during the application in big enough doses.

The anti-inflammatory effect of lanthanum ions, that have the big affinity to phispholipids and "stabilize" membranes of cells, block ionic channels, is described, this effect of lanthanoids on the inflammation center is similar to effect of corticosteroids.