ABOUT US

ZAO "OBERON-ALPHA" is a Russian company within "OBERON" holding, which was founded in 1993 by a team of engineers, working in the space technology field. Today "OBERON-ALPHA" designs. produces and sells non-lethal weapons:

-electroshock weapons (police special means and civil self-defence weapons),
-systems of safe cash in transit transportation,
-signal means to mark object`s location.

ZAO "OBERON-ALPHA" regularly takes part in international exhibitions.

ZAO "OBERON-ALPHA": You can rely on us in critical situations.






WHY CHOOSE US?

We have modern production capacities, allowing for mass production of devices. Researches in the security field, rational approach to design, modern technologies, high-quality components, our experience and professionalism allow us to produce high-quality devices.
ZAO "OBERON-ALPHA" produces high-quality, efficient and reliable non-lethal weapons. One of our most important goals is to provide affordable goods and services to our customes.






WE WORK FOR YOU

-We are open about our production - all information is available on our website. We strive to make it easy to understand, so that our clients can choose the product that they will enjoy throughout the years.
-We opened the office for our clients, where they can ask see our products assortment.
-We deliver orders within Russia in the shortest time possible, and always pay attention clients preferences concerning delivery time.
-You can always contact us vie e-mail or sent your reviews.






OUR OWN PATENTED DESIGN AND RESEARCH

We check our developements with patent search and analysis of existing ideas. Design of the new devices is done with 3D modelling programms. Our products are designed by highly qualified designers. It allows us to produce unique and recognisable devices.






LICENSE FOR DEVELOPENT AND PRODUCTION OF WEAPONS, CERTIFICATES

ZAO "OBERON-ALPHA" has all neseccary licences for developement and production of weapons, as well as all necessary certificates for our products.






SHOPS

Our impeckable record and high reliability as the supplier of non-lethal weapons allow our clients to conclude long-term contracts. Our marketing policy includes different types of cooperations with gun shops, banks. Our electroshock devices are available in gun shops around the country.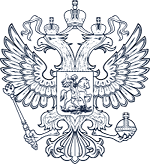 ZAO "OBERON-ALPHA". MADE IN RUSSIA.